PRINT PRODUCTS
WHAT CLIENT SAY'S
"We contacted Shaun at DepthChargeDesign for our Car and Trailer to be Signwritten. He had excellent ideas and the Job was Amazing"

- G Keith - Kirkbymoorside.
"Ive just started a Ive just started a Zumba class in my area and asked shaun and his team to design and print some Zumba Flyers and Banners for us. We received 3 designs to choose from and got our flyers the very next day! What a service."

- Jo Hunt - Loughbrough.
"Shaun and DepthChargeDesign always go above and beyond. He visits our office once a month to collect our newsletter. If its not right he fixes it without charge. We are a happy customer of 3 years and a charity. We will always use their great services and can recommend them to anyone!!"

- Maureen - Baspcan - York.


Flags & Bunting Supplies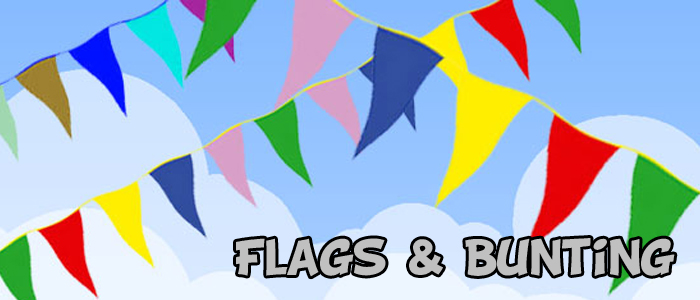 Enabling clients to increase revenue through having a website presence within 2-4 weeks, the business provides businesses with a professional design and website services using state-of-the-art facilities and trained staff. The service is designed to be cost effective and promote your business accordingly.

Depth Charge Design and Print has a satisfied network of clients, situated in and around York, including York St Johns College, York University, North Yorkshire Fire Service, EcoFlooringUK, Napoleons Casinos, Dakin Flathers, Pinoy Events, Redline Racing, Porsche, Specialist Cars.... The List Goes On.

With small team of 2 experienced designers, Depth Charge Design and Print have over 25 years knowledge of Programs, Technical Data, Websites and Printed Materials - such as producing websites from idea to completion, as well as designing new corporate identity. Professional users of Quark, Indesign, Photoshop, Freehand and of course, Microsoft Products.


FLAG PRICING printed on 100gsm uncoated 190mm x 145mm Ready to wave!
Quantity

1 Colour

2 Colours

Full Colour

TOTAL

PER FLAG

TOTAL

PER FLAG

TOTAL

PER FLAG

1000
£189.00
£0.19
£235.00
£0.24
£358.00
£0.36
1500
£233.00
£0.16
£290.00
£0.19
£413.00
£0.28
2000
£287.00
£0.14
£345.00
£0.17
£469.00
£0.23
2500
£344.00
£0.14
£401.00
£0.16
£524.00
£0.21
3000
£399.00
£0.13
£456.00
£0.15
£579.00
£0.19
5000
£563.00
£0.11
£677.00
£0.14
£886.00
£0.18
10,000
£860.00
£0.09
£1021.00
£0.10
£1293.00
£0.13
20,000
£1472.00
£0.07
£1666.00
£0.08
£2215.00
£0.11
50,000
£3289.00
£0.07

£3631.00

£0.07
£3996.00
£0.08
100,000
£6322.00
£0.06
£6787.00
£0.07
£7390.00
£0.07