Banners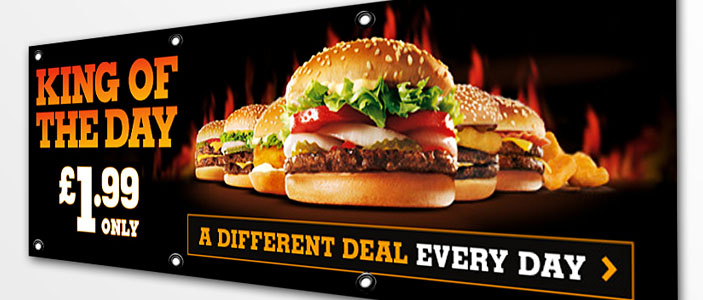 PVC Banners
Starting at only £9.99, PVC Banners are the least expensive type of banner. PVC banners can be used both inside and out. PVC banners can be attached to a frame as above or fastened to a fence, wall, railings, trees etc. using the eyelets which come as standard. Common uses of vinyl banner printing include: Outdoor advertising banners, Outdoor PVR Banners for Corporate Events and Birthday Banners / Party Banners.
Roller Banners
Starting at only £39.80, roller banners are free-standing advertising graphics which can be rolled up for storage. ALL our pop up banners come with at least 12 months guarantee. Uses include: Exhibition stands & Events, POS Displays, Reception Areas and Pop Up Banner Displays.
Feather Flags & Quill Banners
Starting at only £89.00, flags and quills are large free-standing advertisments, sure to make a big impact and create a professional buzz at any even. Common uses of flags and quills include: Exhibition stands, corporate events & POS Displays.